Postcard set - Dinosaurs - Limited Edition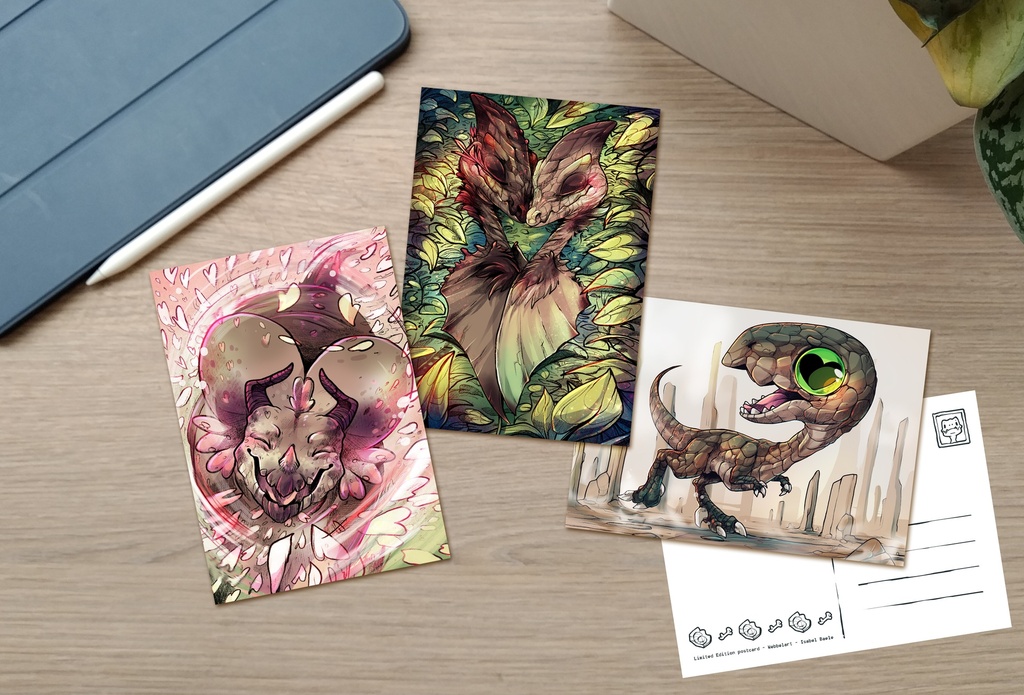 Postcard set - Dinosaurs - Limited Edition
Postcard Set of 3 Dinosaurs.
Limited edition print run.

Product details
Printed on mat 350g paper, Double sided printed, one side nice clear glossy print, back side rough side with adress lines, and small area to write your message. this side is rough so easy to write on.
Measures : Postcard size.

1 set = 3 postcards

All my prints are high quality prints which are printed at a professional print company. ( no home printers used!) These prints reproduce the details beautifully and are as close to the originals are possible.
Je Dynamic Snippet wordt hier weergegeven... Dit bericht wordt weergegeven omdat je niet zowel een filter als een sjabloon hebt opgegeven om te gebruiken.