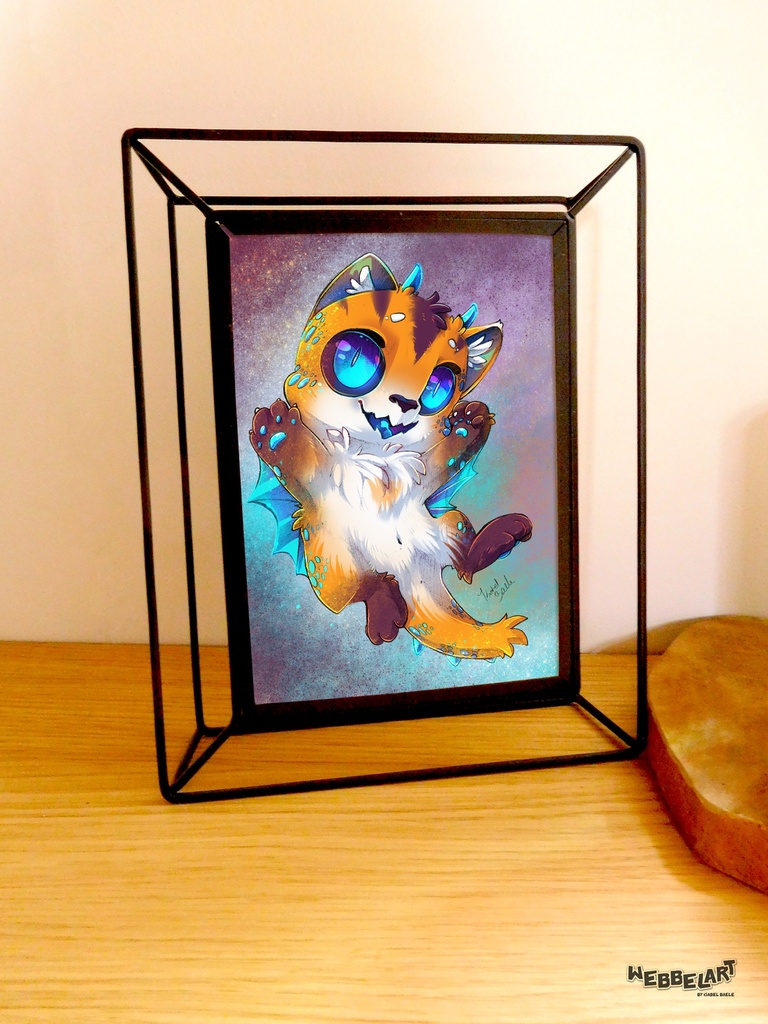 A5 Print Dragon Kitty
A5 print Dragon Kitty

Product details
Printed on mat 350g paper, Double sided printed, one side nice clear print, back side , low print with signature/logo on back.
Measures : 15x21 cm
Does not come framed.

All my prints are high quality prints which are printed at a professional print company. ( no home printers used!) These prints reproduce the details beautifully and are as close to the originals are possible.

*colors might slighty vary from reality because of monitor calibration and print settings.

Alternate names:

Je Dynamic Snippet wordt hier weergegeven... Dit bericht wordt weergegeven omdat je niet zowel een filter als een sjabloon hebt opgegeven om te gebruiken.